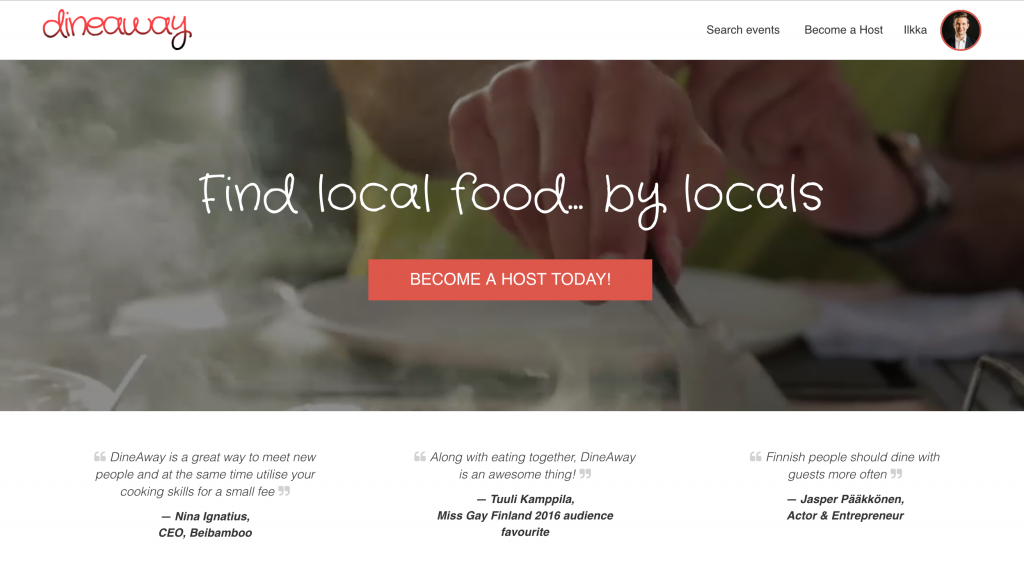 DineAway.co is gourmet experience tool to Find local food… by locals
Dine easily with locals as a tourist or just meet new people. You can choose a suitable event for you from our wide array of hosts.
1. Find a host
Booking and paying is as simple as a few clicks. We use the go-to payment processor Stripe.
2. Book & pay
Get ready to meet new people and have fun while eating delicious food made by locals.
3. Show up & enjoy!
DineAway is a great way to meet new people and at the same time utilise your cooking skills for a small fee
― Nina Ignatius,
CEO, Beibamboo
Along with eating together, DineAway is an awesome thing!
― Tuuli Kamppila,
Miss Gay Finland 2016 audience favourite
Finnish people should dine with guests more often
― Jasper Pääkkönen,
Actor & Entrepreneur