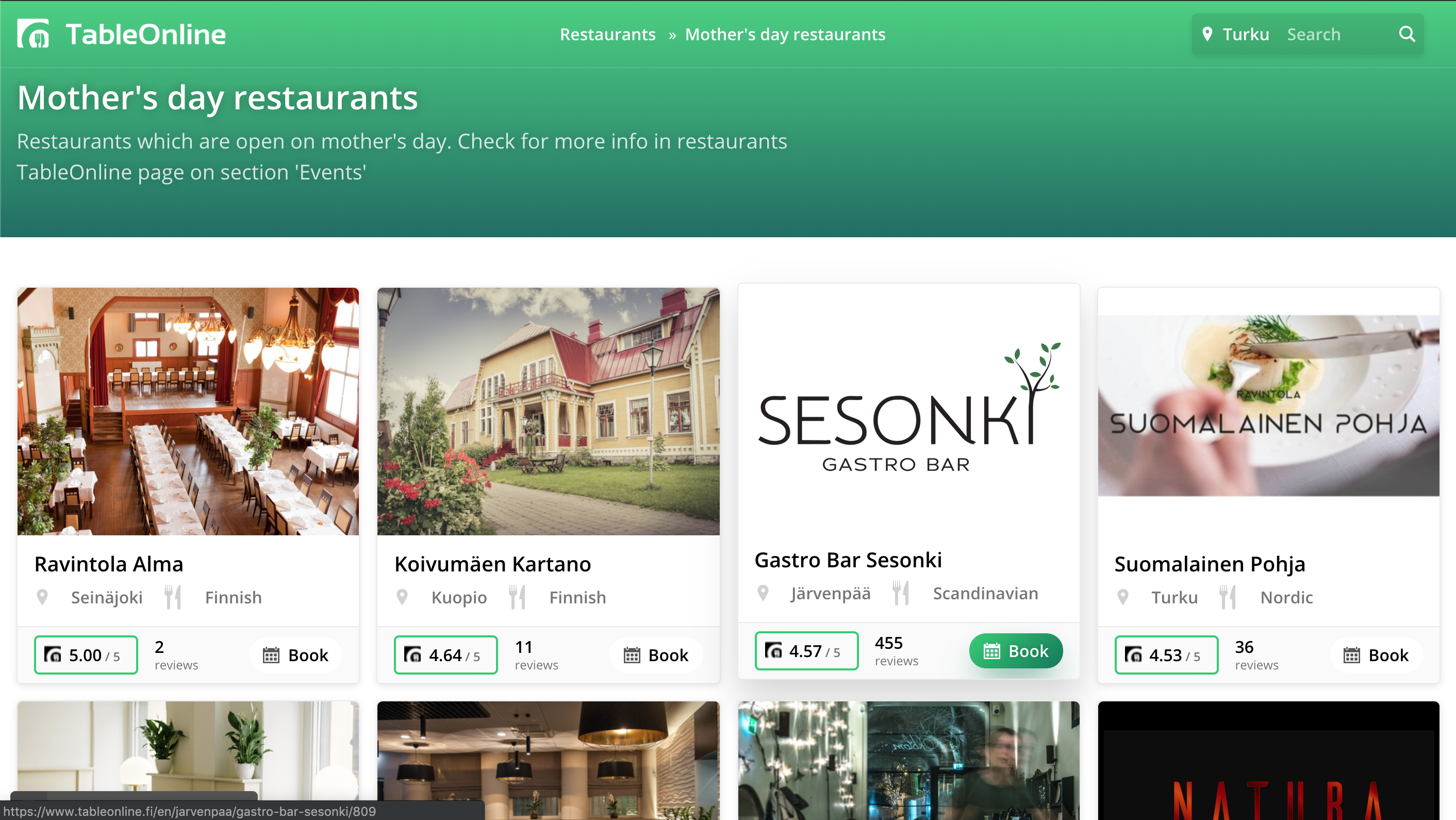 TableOnline restaurant table reservation platform by City Digital and Avaintec cooperate to bring more convenient payment options to Finland's largest table reservation service for Chinese tourists
In TableOnline you can make table reservations, read reviews, find offers and discover the top restaurants in Helsinki, Turku and all big cities. The service reaches more than 100 000 active restaurant customers per week in Finland and Estonia, making TableOnline the biggest online table reservation site in these countries.
The company City Digital, has partnered with Avaintec to provide TableOnline service for Chinese consumers. Soon Chinese customers can pay with the popular Chinese mobile payment service, WeChat Pay.
"Nordic countries as a travel destination among Chinese is growing its popularity constantly. Finding and booking restaurant experiences have never been easier and with WeChat Pay TableOnline can serve Chinese customers even better," says Ilkka Lavas from City Digital.
WeChat Pay is the fastest growing mobile payment service in China. With WeChat Pay, users can make payments quickly and conveniently in RMB by simply scanning a QR code, without having to exchange currency or withdraw cash.
"You can search for inspiration, book a table, choose a menu and pay it easily with WeChat Pay – there is no need for currency exchange, cash or credit card payments. The customer can fully focus on enjoying the dining experience," Ilkka explains.
In Finland, WeChat Pay can be offered with AvainPay, a service provided by Avaintec.
"Local merchant should not ignore the Chinese tourists' consumption power and payment habits. Offering WeChat Pay allows businesses to serve their customers better," says Jie Guo, AvainPay's Service Manager at Avaintec.
In 2019, Chinese tourists will be able to pay for their meal using TableOnline service in over 400 restaurants in Finland and Estonia with WeChat Pay.