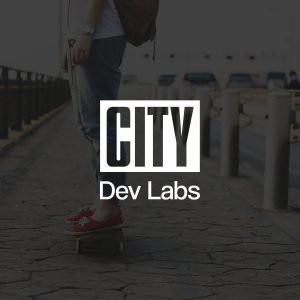 City Dev Labs
Former W3 Group Finland, a technology house and digital business expert founded in 1995 is now, as per Mon 04/09/2017, be known as City Dev Labs. We are an experienced vendor for variety of digital solutions, building customer-specific, tailored web services and site and awesome online experiences for users. As a trusted partner of both public and private sector organisations and companies, with a team of design thinkers, visualists, superstar developers along with smooth lean development process.
We create kick ass web solutions from early concept to the technical implementation.
Our deliveries include numerous web systems, websites, online shops, databases, and integrations with back-end systems.
Digitalisation requires Lean methods to build and measure new products. We continuously use
lean startup ´build – measure – learn´ loop to transform ideas into successful businesses and hype!
Technologies we use: Javascript, Typescript, Node.j, Loopback, React, React Native, AngularJS/Angular, PHP, Symfony, SQL, MariaDB, Postgres, Mobiili, Ionic 2, WordPress, Agile, Linux, Git, Integrations ja architecture.
City Dev Lab employs circa 30 people in Helsinki, Kerava and Pori. Our aim is to continue the profitable growth in Finland,
while simultaneously strengthen our presence globally.
City Dev Labs is experienced and modern web service building company. W3 creates digital solutions from small companies to big corporations and organisations. Web site is the window to the company. The way people find products and services is through multiple devices allowing them to be online everywhere they go. Accessibility and intuitive user interface are the key parts of every web service. W3 does user interface design  from concept development to models for the most important devices: mobile, tablet and desktop. By creating the right concept for your business and making sure that your website is user friendly, W3 simplifies business processes to make your business develop and grow to new heights.