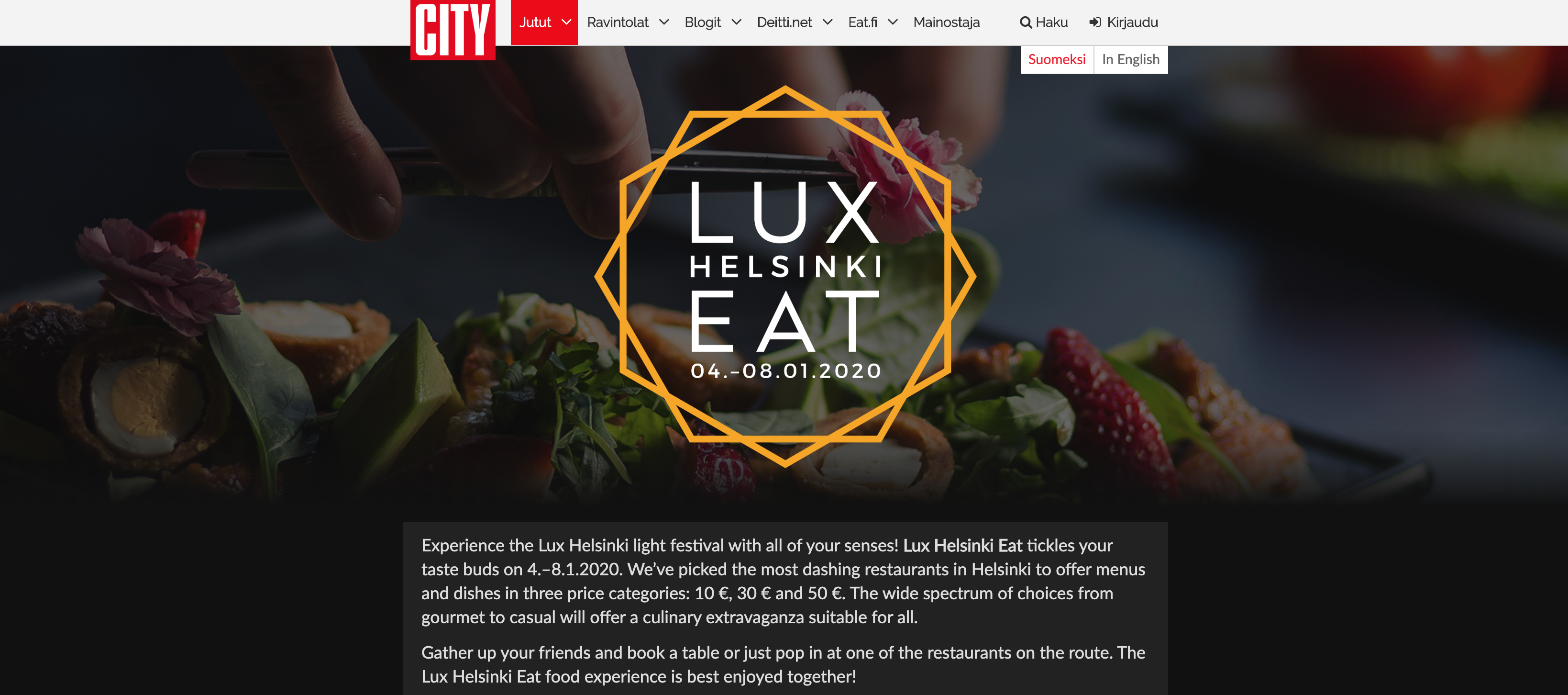 City Digital Group has been organizing restaurant festivals for over 20 years. This Lux Helsinki Eat is concept for all of your senses.
Experience the Lux Helsinki light festival with all of your senses! Lux Helsinki Eat Restaurant festival tickles your taste buds on 4.–8.1.2020. We've picked the most dashing restaurants in Helsinki to offer menus and dishes in three price categories: 10 €, 30 € and 50 €. The wide spectrum of choices from gourmet to casual will offer a culinary extravaganza suitable for all.
Gather up your friends and book a table or just pop in at one of the restaurants on the route. The Lux Helsinki Eat food experience is best enjoyed together!
Arranged by the City of Helsinki, the Lux Helsinki light festival offers an experience engaging all five senses, in the dark of midwinter. The festival will be arranged on 4.–8.1.2020. Lux Helsinki is suitable for the whole family and entry is free of charge. Learn more about the festival: https://www.city.fi/luxhelsinkieat/en/